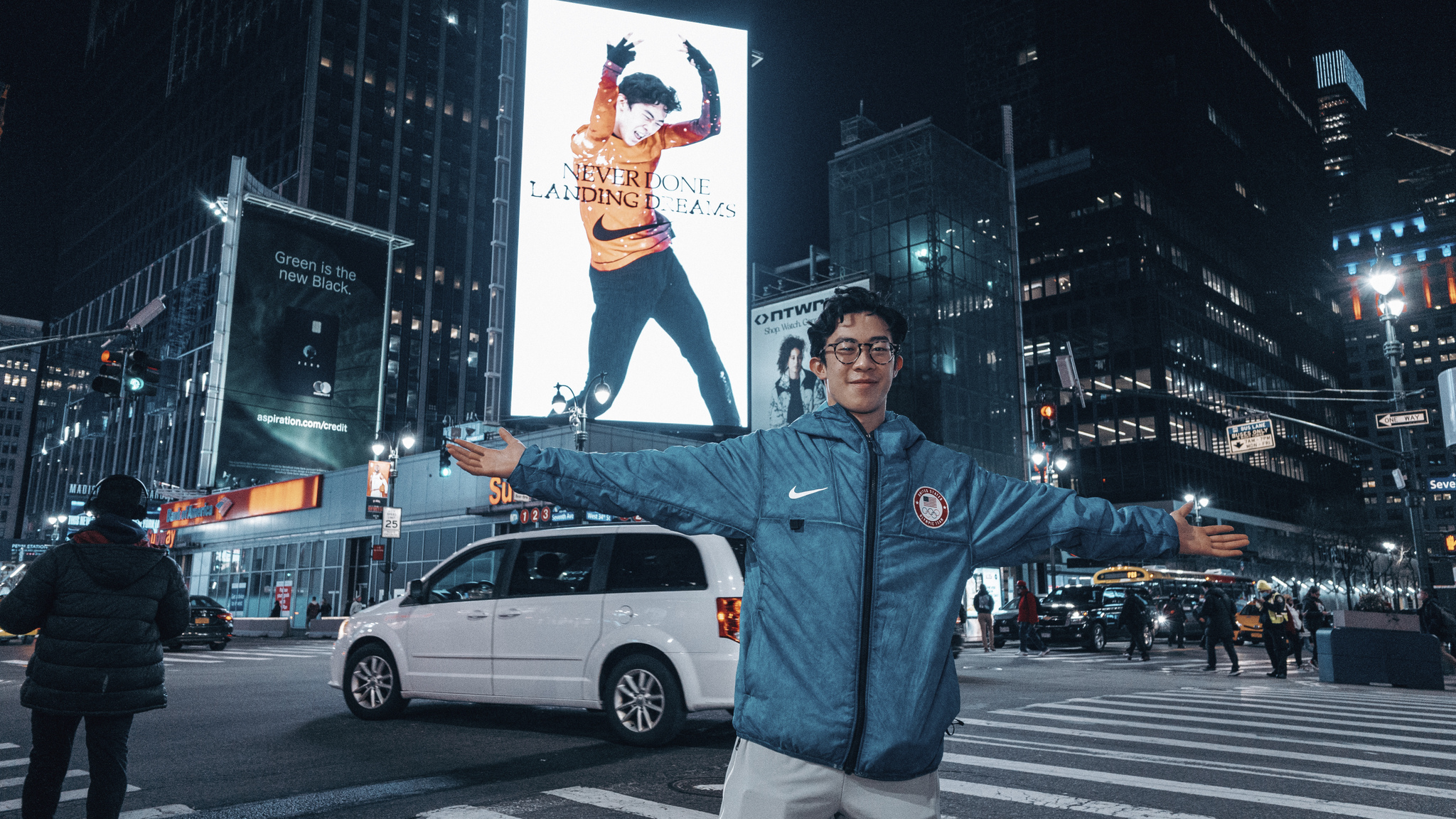 MEET NATHAN
Nathan Chen started skating in Salt Lake City at the age of 3 after watching his two older brothers play hockey. His two older sisters used to participate in figure skating as well. In addition to skating, he competed in gymnastics at the state and regional levels for seven years and previously trained in ballet with Ballet West Academy.  Nathan entered his first figure skating competition in 2003.
Nathan is the 2022 Olympic Champion, three-time World champion (2018, 2019 & 2021), 2022 Olympic team silver medalist, 2018 Olympic team bronze medalist, 2017 Four Continents Champion, three-time Grand Prix Final Champion (2017-2019) and a ten-time U.S. national champion (2017-2022 in senior, 2012 & 2014 in junior and 2010 & 2011 in Novice).
Nathan is a student at Yale University, but took time off to focus on his training for the 2022 Olympic Games.
Birthdate:  May 5, 1999
Place of birth: Salt Lake City, Utah
Coach: Rafael Arutunian
Choreographer: Shae-Lynn Bourne (SP),Marie-France Dubreuil & Samuel Chouinard (FS)
Club: Salt Lake Figure Skating
Training: Great Park Ice, Irvine, California
– Michael Weiss Foundation Scholarship Recipient (2009-2015)
– Ron and Gayle Hershberger Award (2012)
– Athlete Alumni Ambassador Award (2011)
– Cecilia Colledge Memorial Fund Award (2010 & 2011)
– U.S. Figure Skating Memorial Fund Recipient (2018 – 2012)